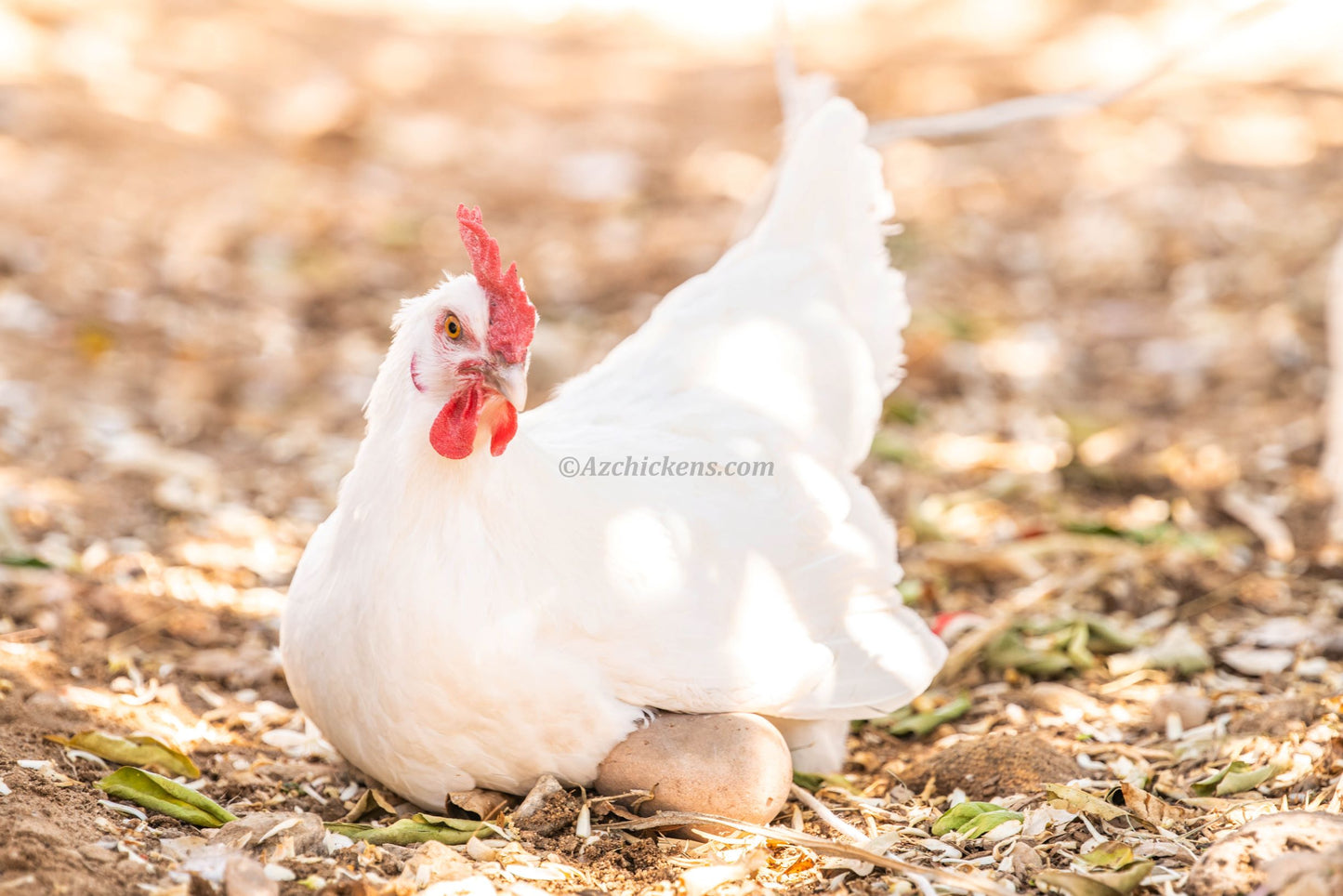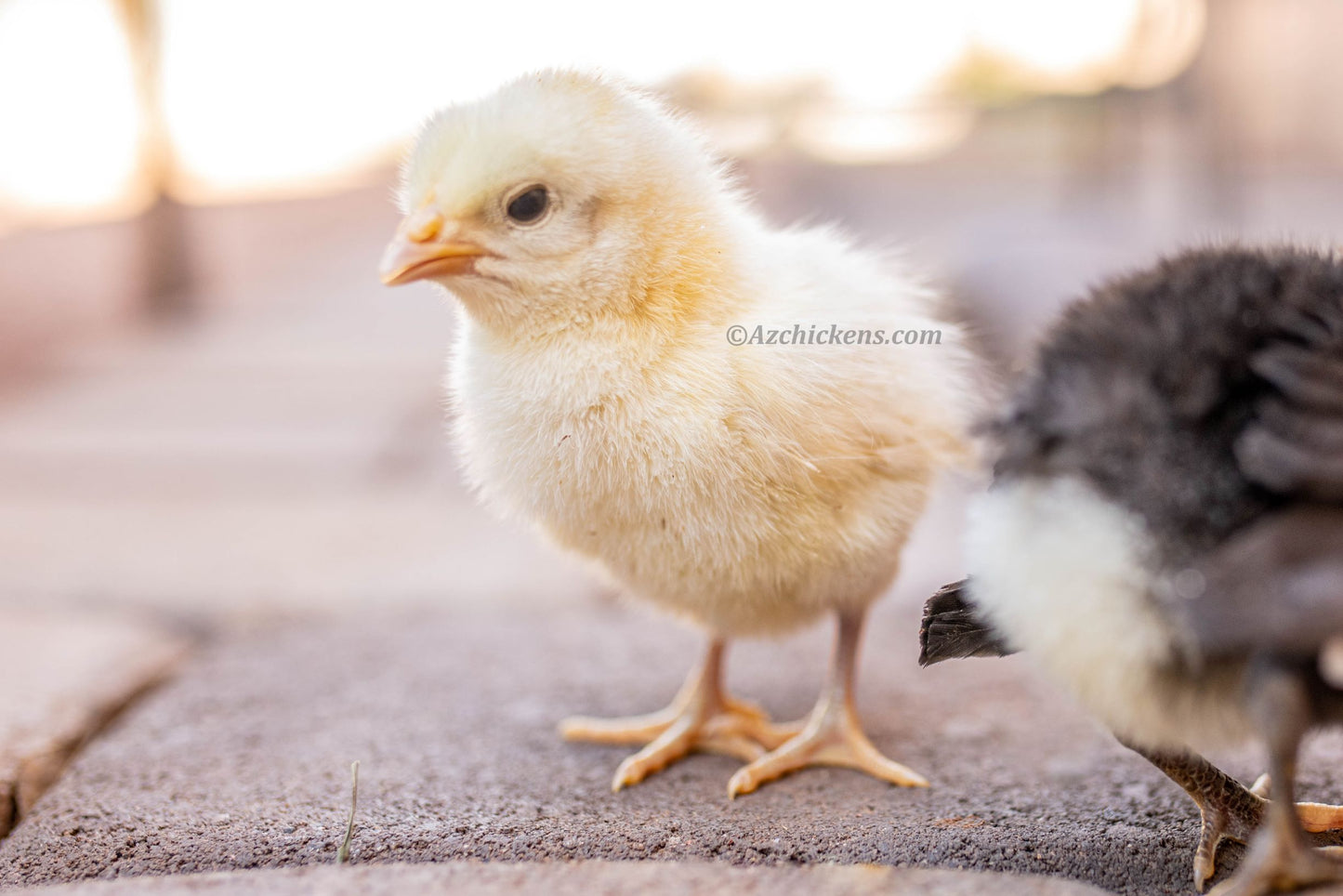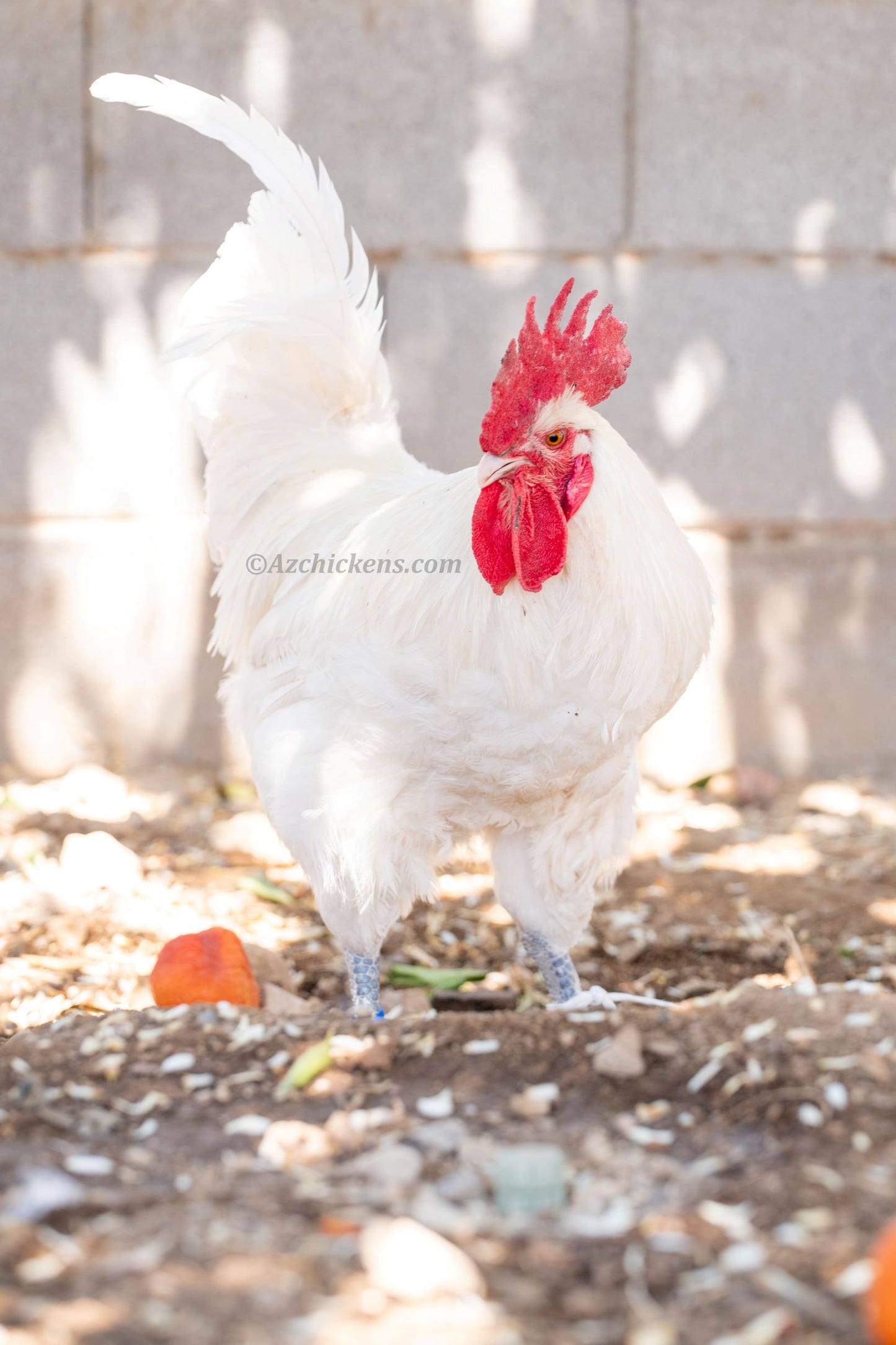 North Star Bresse Partnership
AZ Chickens and North Star Bresse have joined forces to bring you American Bresse chickens. North Star Bresse is highly touted, talented, popular and high demand for their White Bresse chicks. By popular choice and recommendation in the American Bresse Chicken group and American Bresse Breeders Club, North Star Bresse's name brings quality and demand for their birds. 
By partnering both farms are able to provide birds to our customers quicker, and from a farm that is closes to you. This helps reduce the transit time for the birds, less loss and risk of their lives. While providing same bloodlines, cohesiveness across the farms and offering more options to a wider demographic and market. Together we look to bring the best meat, recipes, food, education and resources for the table by breeding some of the best birds found in the US. Our farms provide unwavering dedication, support, and service... to God, our families, and customers. 
A bit about the birds:
North Star owns and operates an original Keith Loeffler line of White Bresse as the only breed their focus is on. They have proven time and time again how well they know their birds and breed for an appropriate table bird.
AZ Chickens operates 3 separate, line bred, White Bresse flocks including a North Star line (table bird bred), Mandalyn Royals line (proposed SOP bred) and AZ Chickens own line (table bird bred, with SOP in mind).
Additionally AZ Chickens has the Black Bresse and Blue Bresse lines as well which are being bred to gain size and remove wild colorings.