Our Story - Where Az Chickens started
This is our trials of raising meat for our family. What was an experiment has turned into a small family ran business. We now help other families with self-sufficiency in eggs and some choose to use them for meat as well. We wanted both. The world has changed and we found a need for ourselves but it has shown to be a need for our friends, neighbors, acquaintances and fellow chicken lovers like YOU. We started by helping just a few and now we're able to help many families. 
We started out for eggs and meat for our family and now have grown many flocks for eggs, meat or just beautiful colored eggs/birds. We breed several of those poultry flocks for preservation, to better the breed and we look at it as a partnership with nature and YOU. As we grow better birds true to their standard we are able to provide quality in our breeders offspring to you. This starts your flock off many generations into better breeders or just high quality chicks chosen for their traits like heat tolerance, egg color, meat size and the traits true to their breed standard. This separates us from the chicks you might find at a local feed store. I can tell you this history of our flocks, the good and bad genetics or traits within our flocks. What we are working to improve in our flocks to help you better improve the offspring you get. We have grown in our flocks and will continue to raise more birds to help the families of Arizona and Texas as we partner together and get better.
 This is part one... We're in part 2 now.
What our customers say about us...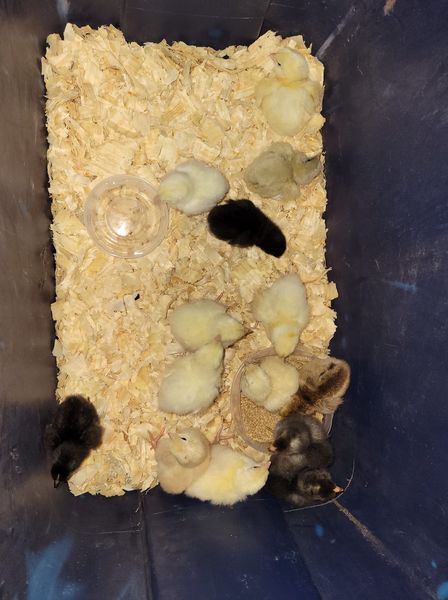 I cannot say enough good things about AZ Chickens!! This was my very 1st time ordering chicks through the mail and not getting them locally and this was the best experience I ever had. The chicks came in healthy and Alert. I will always use AZ chicks whenever I need to order. I appreciate the personalization you receive by not dealing with a big chain store. The owners are very responsive and easy to talk to. I highly encourage anyone looking for chicks to use AZ Chickens and support their business!
Mel P.
Breed of the Month
We chose 5 breeds for meat, eggs or both for our family. We wanted to be Self-sufficient meat (if it...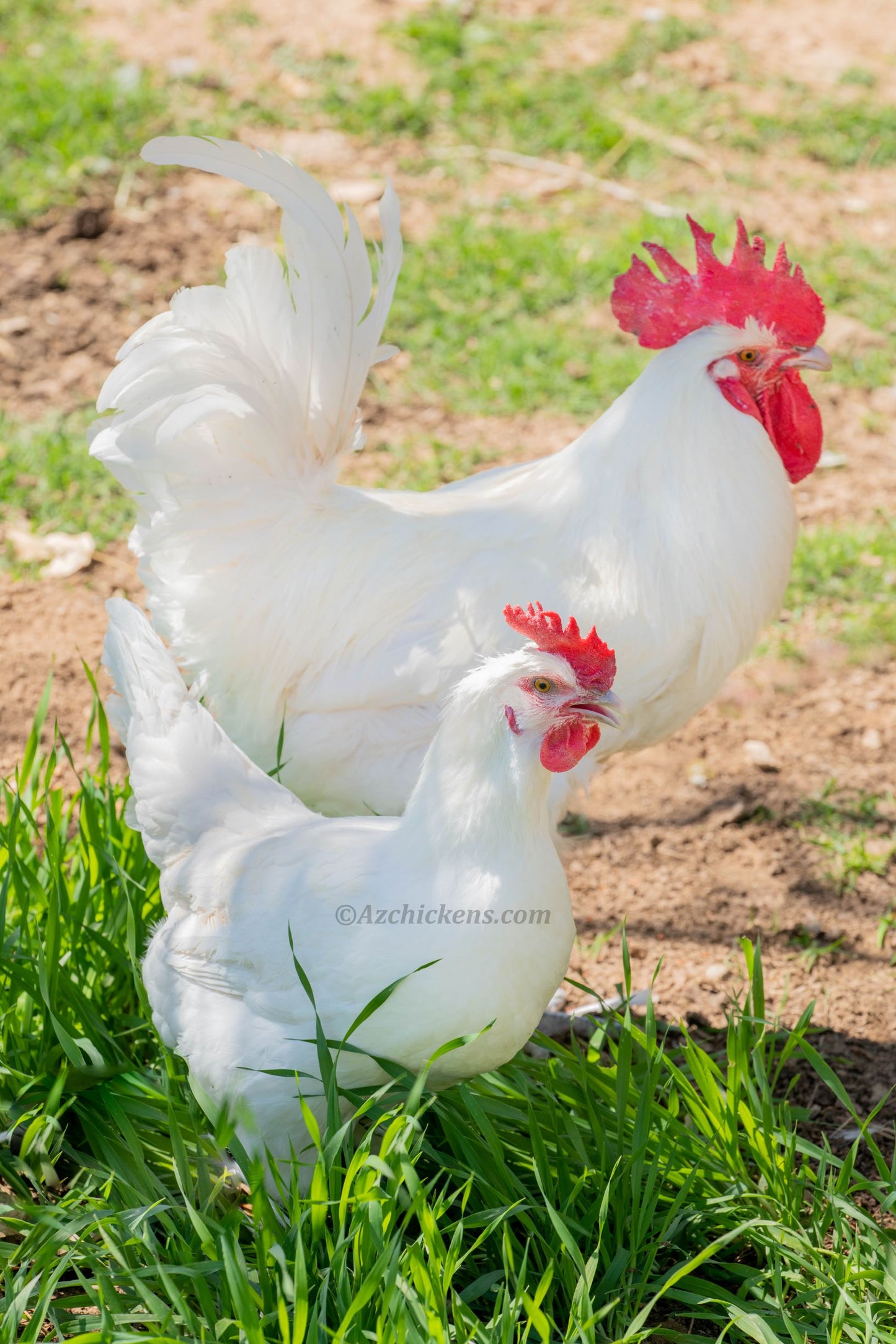 We chose 5 breeds for meat, eggs or both for our family. We wanted to be
Self-sufficient meat (if it made sense financially)
Tasteful meat - if we're going to raise it, might as well taste good
Eggs - if possible, keep the hens and keep the lines going
The breeds we chose: American Bresse, Cornish Cross, Freedom Rangers, Egyptian Fayoumi and Buff Orpingtons. We share pros and cons of each...